Easy Domain Name Checker
Register a domain using our perfect domain checker and take the first step into the digital world. Check the domain name availability to buy and make your customer remember it forever. Register it now!

New Customers Can Use 50% Off Promo Code : FIFTEEDOMOFFIN
Get in touch with us for help to find domain name availability.
Exclusive Offer on Domain Names for the First Year
What Forms a Good Domain Name?
There are a number of factors that determine the quality of a good domain name.
So, let's go through them one after the other.
A domain name is a digital identity of your business, and you want your identity to be remembered. So, a good domain name must be easy to remember, which means it should be short and easily understandable. Moreover, while uniqueness is important, it must be something that people use in general parlance as well.
A domain name must be something that could explain itself. People must not need to go on and seek the relevance of your domain name with your business. The domain checker itself will suggest so relatable and self-explanatory domain that people directly get the idea you perceive in your mind just by looking at the name.
You need to make sure that your domain name is easily traceable and customer friendly. Having a relevant top-level domain makes your work easier. So, make sure that you get a hot TLD's, so that every penny you're spending on domain registration is worth it. If not the desired TLD, our domain name checker will suggest other availability.
Register Using Domain Checker
Choose your perfect domain name and register at SeekaHost India Domain Checker. It will be the first step to get your website online with our affordable web hosting service. You can register a domain of TLDs (Top-Level Domains) like .in, .co.in, .com, .co.uk, .org, .blog and much more.
Pick your domain from our Domain Checker Platform, which looks clear, user-friendly, and easy for anyone to remember. Registering a domain name that explains by itself is a seal-a-deal moment for your business. Even, if you're not clear with a complete name, our Domain Checker system will suggest possibilities available by taking your inputs in search.
Importance of Domain Registration
Our Domain name search provides a perfect domain name that's your digital identity. Your website shall be known by this domain name. A simple Domain Name Registration saves all your trouble. As soon as you register your domain, you seal it for yourself. No other person could put it to use, and this way, you not only have your digital identity, but you can even make sure that no one else takes your business name. 
Concisely, we can say that a domain name is a trademark for your business, and purchasing and registering the same is the only way to keep it safe from any infringement.  Well, this is where the SeekaHost Free Domain Name Checker comes into the picture to help you make it simple.
Why register with SeekaHost India?
Domain Forwarding
Automatically directs your domain visitors to another website. Masking prevents visitors seeing your domain name forwarding by keeping your domain name in the browser`s address bar.
Privacy Protection
Privacy Protection on your domain name ensures that your private information is not published by replacing all your publicly visible contact details with alternate contact information.
Free Email Account
Your domain registration come with a free e-mail account. You may use that until you purchased a hosting plan. This will help you to get contact before launching you website.
DNS Management
TDNS management controls Domain Name System (DNS) server clusters. The purpose is to reduce human error when editing complex and repetitive DNS data.
Anytime domain renewals
If your domain is registered with another registry, you have to transfer the domain to us before renewal.
Domain Theft Protection
Our domain theft protection prevents changing the domain name registration without permission and provides security of your e-mail accounts etc.
Use of Domain Availability Checker
To Check a domain name search is as easy as it's going to be in our domain name checker. Type in the domain on your mind, and click on the search button, You'll get to know the domain availability within minutes. 
However, there's a reason that you must do it on SeekaHost. The domain availability checker will not only help you with the right domain name search but will guide you through every step to easily register domain that you want for your digital identity. Now, when you hear that much about our domain checker platform, you surely know why it's the best. 
Select the hosting package that fits your needs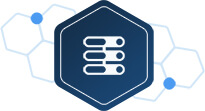 WordPress
Hosting
Secure, super fast WP web hosting services for bloggers and business owners with world class web support
Start at ₹99.50 INR/mo
Get Started!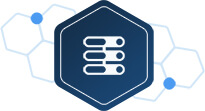 VPS
Hosting
Secured and Lightning-fast servers with abundant resources that scale up your business growth online.
Start at ₹999 INR/mo
Get Started!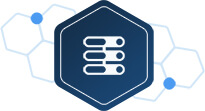 Dedicated
Server Hosting
Powerful Dedicated Servers to host your websites that load at the light-speed with dedicated resources.
Start at ₹3750 INR/mo
Get Started!
Domain Transfer and Renewal
Sometimes, you get your domain registered with some other Domain Chexker platform. However, when it comes to renewal, it gets very costly, and you may not be prepared to bear that cost. But you still need to keep your domain.
A domain transfer to an affordable platform like SeekaHost India is your way out. You can easily transfer your domain name to the SeekaHost server and request a renewal for the same. Within minutes, your domain name will move to an entirely new platform and hosting and will have validity for an extended period as well.
Additionally, this facility is available all the time, any time. That means that you need not wait for your domain name to expire first to transfer it to SeekaHost India. You can do the transfer and renewal whenever you like, and the money charged will be adjusted against the period of renewal accordingly.
Not only that, even when you have a domain name on SeekaHost itself and you seek a renewal, you can do it at any point in time. This way, you need not worry or remember about the time that your domain is getting expired. For one, the platform will itself remind you when your domain expires. Secondly, you can renew it any time you remember that the time for renewal is near or has already gone.
Domain Theft Protection
In addition to providing, you with the right domain name, SeekaHost India makes sure that it's completely safe and secure. In case anyone is trying to steal your domain name, SeekaHost India will fight it and prevent your domain with its domain theft protection features.
To put it straight, the system will ask for permission at any instance of someone trying to change your domain name registration. This means that only authorized personnel can make any change whatsoever to your domain name registration.
That's not it. Not only does the platform provide security and protection against domain theft, but it also makes sure that even the email addresses and accounts are protected and secure.
With all of this, SeekaHost India comes with maximum safety, security, and protection features and functionalities. Considering all these factors, it's very much clear that SeekaHost India is indeed a fantastic domain checker platform to register your domains, and you must trust it without batting an eye if you're looking forward to taking a domain name for your business.
However, before you finally take a domain name, it's important that you know what a good domain name constitutes. So, let's get to it.
Domain Name Suggestions
Most of the time, you don't get exactly the name that's on your mind. Additionally, sometimes, you're not even sure about what you want. You just have an incomplete idea, and you just start to mix and match things as per your likings. The result is you end up taking a domain name that you don't like later. 
SeekaHost Domain Checker prevents such impulsive and regretful decisions. When you start for domain name search on SeekaHost India, it starts suggesting you possible options, and every option is user-friendly and self-explanatory.
So, you might just get your job done more promptly without needing to put much thought into mixing and matching the names. 
Frequently Asked Questions (FAQ)
SeekaHost India Domain Checker is used to register domain names at ease. Domain name is the address of your website that people type in the browser URL bar to visit your website. Website name is the combination of domain name and TLD. A domain name is the combination of letters, number someone types in their browser to access a specific web address directly.
Your domain name clearly covers your identity and purpose in very user-friendly manner. Numbers and hyphens make the user more difficult to remember. If you register a domain with simple and straightforward, people will remember easily. Moreover, domain name is your unique identity on the internet. Having your own domain name, website or email addresses will give a more professional look. Also, for business, it protects copyrights, trademark & increase brand awareness.
To pick a good domain name you will have to think about the goals of your personal blog or business website and the do the keyword research to find the best name for the domain through our domain checker. There are many factors to look for when you want to register domain name. You can ask SeekaHost India support for domain name search.
Domain name is the address of your website that people type in the browser URL bar to visit your website. When enter a domain name in the web browser, it first sends a request to a global network of servers that form the Domain Name System (DNS). Our domain checker will do all the background check and make your life easy for registering domains
No. you have to pay the domain name registration fee to the registrar to get your name registered for a year or more. It's an annual payment for .in - ₹299, .com - ₹399, .co.uk - ₹399, .net - ₹474, .org - ₹474, and depends on the domain name, TLD you will pick.
Yes. You can get a free domain's with SeekaHost India business website hosting packages on annual plans.
Below are the Steps Involved in Domain Registration
Choose a good domain name which is the very basic requirement. You can check out our guide to search and choose a domain name through SeekaHost Domain Checker
You should have some online payment options like PayPal, Credit/Debit Card, Net banking or other option available with the registrar.
Once you bought the domain name, by default it will be pointing to the registrar with their default name servers. You can change it with the value provided by your hosting company.
Making your website live will be the final process.
The domain name that you choose can now be up to 63 characters long before you add the http://www. pre-fix or the TLD (.com, .in, .net, .org, .info, .name, .biz, .cc, .tv, .us).
Domain name is the first impression of your website. It should give what's your business is all about. So selecting through a domain checker is very crucial which should make positive and lasting impressions to the visitors.
The process of domain registration at Seekahost takes a few seconds to register the domain. Also we don't have such limitations to register domains. You can register as many domains as you want.
Once you purchased a domain name, then you should buy a hosting package for it. You just bought the name and now you need online storage to make your website live over the web. You want to place the website files so that people can access anywhere over the web. Check out the cheap shared hosting packages in Seekahost India that help you to start your digital career at an affordable price. To setup, all you need to do is to update the records through DNS mangement which connect your domain name with the web hosting server.
Yes. It does. A good domain name will help to boost your rankings. But there are more factors that determine the SEO ranking such as website speed and server.
Yes. Domain names needs to be renewed once per year. Otherwise you will lose your domain and it will expire.
If you don't renew your domain, it will expire. When a domain expires, it becomes inactive immediately and all the services attached will not function. You can't make any updates to the domain while it is expired. The domain will remain available for reactivation at your regular domain rate under your list of Expired Domains. You'll have 30 days after your registration expires to renew your domain at the standard rate.