Business Name Generator
Business Name Generator is the best but an underrated one. It helps you to search and generate a name, that brands your business. Using it helps to choose a name based on your search, it provides an available & alternative which was categorized with the best and the relevant one. Try the SeekaHost Business Name Generator to brand your Business.
Generate and Pick Your Perfect Business Name
A Business Name To Be Remembered Forever. Let SeekaHost Be The Start!
Trusted by over 10,000 Small Businesses in India
SeekaHost India's business web hosting packages are one of the rising starts among the India business owners. The 24/7 Live Chat & Call support along with the small business advice is one of our way to help Indian businesses grow online.
Get Started Now
Why SeekaHost India's Business Name Generator?
All New Business Name Generator to Get Online with a new list of free Business name ideas with SeekaHost India. Suggestions with Random names for your company.
Global Reach
Our business name generator provide you unique names that can reach global and make your brand bigger both offline and online.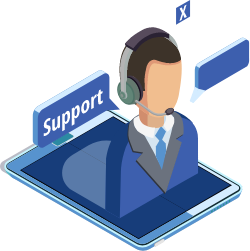 Tech Support
Our assistance will be available 24x7 for all the domains that are registered with us. You can get all your queries cleared on the go at anytime.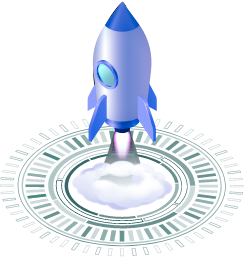 Get Online
Buy our super-fast web hosting along with the domain name to get your website online in few minutes by using the one-click installer.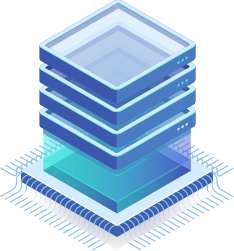 DNS Management
TDNS management controls Domain Name System (DNS) server clusters. The purpose is to reduce human error when editing complex, repetitive DNS data.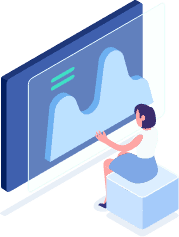 Multiple Years
Choices for you to pick the business name and register the same domain name with the rights to hold for multiple years.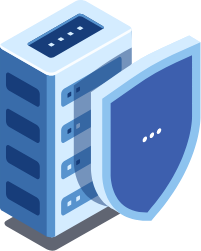 ID Protection
You don't need to real your domain information to any third party/unknown person. Just add ID Protection to your domains with us.
How to create the perfect business name with SeekaHost
What's the first thing that people notice about your business? It's the brand name. Choosing such a powerful name is a complex that only a few have known how to choose them.
Your business name stands for so many things your values, beliefs and the benefits that clients could get from an interaction with your brand.
Let us help you generate a business name that's unique, distinctive, and represents of everything that you stand for. Our business name generator will give you bunch of creative ideas and suggestions you can easily tag and modify to make your own.
Enormous Suggestions
Once you are in SeekaHost, the question in your mind Why SeekaHost? SeekaHost is the trustworthy hosting company which has an enormous number of happy clients who runs their Business successfully. We know what the business needs and what are the requirements needed from the customer point. We provide vast variety of selection to choose with in SeekaHost that your Digital Business needs.
SeekaHost BNG - Unique, brandable names
Most of the business name generators mix dictionary words to make longer names. But SeekaHost does not...
SeekaHost Business Name generator generates short, branded names that are most relevant to your business idea which you're looking for. And also, it gives you better recommendations over time based on your search.
Name your Business with SeekaHost
Name your Business in less than a minute with SeekaHost. You need to have a better idea of how to choose and what to choose in a business and domain name. We provide the best solution to choose your domain under the below mentioned circumstances,
Availability
Branding
Clarity
Uniqueness
Business Owners Choice
The Premium Web Hosting India Server is the nations best web hosting package that offers the best performance and 24/7 support.
If you are a new startup or just starting your small business in the India, you can reach out to us via email and me or my assistant will help you pick the best hosting package for your business.
Get Started
Frequently Asked Questions (FAQ)
To choose the best name that's apt for your business at ease, and replicates your business identity.
Domain name helps you to get found by search engines, instead of some other name. And also, if your clients are everyday consumers, an exact-match URL is more important than if you're in the B2B industry.
Using the business name generator is as simple, just type your business that discribes your business identity i.e., if your business relates to food, enter the name relates to your product like Snack,Pizza ...
Once you get your business name you can register it on our domain registration page. Now domains and Hosting are available at the price of Rs.99 on SeekaHost India.
Yes, the Business Name Generator is completely free at SeekaHost.
SeekaHost Support will support your every needs, we are available 24x7, through Live Chat Support, Customer satisfaction is our first priority.
Avoid large names, keep it as short, unique, and easy to remember.
Define the brand and product attributes, define the product category where your brand compete with the top competitors, keep on with the brand promises.
All our business website hosting annual plans comes with free access to our courses at SeekaHost University. The online SEO training course is your starting point for growing your India business online with Google traffic. The course is created by our founder Fernando who used search engine optimization to build all his India businesses to become thriving brands in the India. So you get the same knowledge when you buy any of the business hosting plans on this page.
Questions?
We'd be happy to help you choose the right product or provide support for existing customers.
SeekaHost India Web Hosting Services believes in building strong relationships with our customers. Our focus is to deliver on our hosting promises and go beyond customer expectations.