24/7 Customer Care & Technical Support Services
Best Web Hosting Services In India
Begin the search for your perfect domain name...
.com

₹849

.co.uk

₹799

.net

₹849

.org

₹824
Start Free 7 Day
Trial Now
India's Best Website Hosting Package Features
Our Services will be super fast with continuous monitoring and security. Super Fast Web Hosting Server loads your websites in Seconds.
Include Apps
You will get powerful applications like One Click Installer, Website Optimizer and more along with your package makes your work easy.
Super Fast Servers
Host your websites on our super fast servers helps you to load your website in seconds and improves your website performance.
Total Security
Our servers are secured with top security systems that keeps your websites and its data safe. It's time to stay away from threats.
Guaranteed Uptime
Our guaranteed uptime shows the reliability and support provided by SeekaHost. Our servers will keep your site live & good all over the day.
User Friendly Interface
Stopping depending on others to manage your website. User Friendly Interface makes you to utilize the resources without any hassle.
24x7 Support
Experienced and Dedicated Support team in SeekaHost helps to provide the best support to setup or to solve your website issues.
Web Hosting Package - Cheap in Price & Rich in Features
When you are building a Fresh Website, then you can start with this package which is more affordable. Don't compromise in feature and quality as it's going to build your online presence.
Exciting features and responsive support is always guaranteed to give you the best experience.
Cheap Shared Hosting Packages
Reliable shared hosting packages for bloggers to get online for cheapest prices with affordable website hosting services in India.
Dedicated Resources for Your Website
VPS Hosting Packages - Next Level Performance
Our Virtual Private Server Hosting packages come with super-fast performance with dedicated resources and full root access. Don't spend much as the dedicated resources with the best features are available at an affordable cost.
Feel like floating when you get amazing performance and complete control on your files.
Virtual Private Server Hosting
High performance VPS hosting services plans at the cheapest prices in India tailored after marketing cost comparisons.
Dedicated Machine for Your Website
Dedicated Server Hosting - Get Full Control of the Machine
Speed up your web projects with the most powerful hardware. Get full control over the machine to utilize it completely without any restriction and don't compromise on resources. Get responsive support from our server engineers that makes your job so easy and amazing.
Best servers for the web projects that require the super-fast performance, best security and complete control.
Dedicated Server Hosting Plans
Best dedicated server hosting plans to get started with your own dedicated servers. Affordable prices and technical 24/7 support.
Reseller Web Hosting Packages - Time to Sell without Constraint
Feel like a Star with our Reseller Web Hosting packages which don't have any constraint. When we say it, we mean it. You don't need any technical knowledge to handle your web hosting customers. Our super-fast user-friendly support team do some amazing stuff for you.
Reseller option makes it easy to manage and have control over the sites. Get 24×7 premium support and get instant solutions.
Best Reseller Hosting Provider
The best reseller hosting provider in India for anyone to buy reseller web hosting and sell for clients and scale with support services.
Switch to SeekaHost in 2020
Be ahead of the online game in India with your web hosting market leader and partner SeekaHost and experience the best performance for your website in 2020 and beyond.
Web Hosting Company in India
SeekaHost domain was kick-started in 2000 – ready for millennium celebrations and the digital revolution to come. With its vision to enable anyone to access the web, SeekaHost developed to become what it is now: one of the best web hosting companies.
In 2016 we entered the competitive web hosting services market in India. With our commitment to offering affordable domain registration and hosting, SeekaHost established itself as one of India's leading hosting companies.
Our main goal is to host 10 million websites by 2025, because we really want as many people in India as possible to get online and thrive. That's why at SeekaHost we always aim to offer the best prices when it comes to web hosting packages, because we know how hard it is to start out on the world wide web initially.
Our website hosting services are tailored towards giving you the best performance for your business and personal websites. We have various hosting packages to suite your needs and pocket.
Interface Makes It Easy - User-Friendly Interface
Our Web Hosting packages come with an individual control panel that makes it easy to manage your websites or blogs. The interface is not so new as we provide the most trustable and user-friendly control panel.
Solve it Quick & Easy - Responsive Support System
Don't feel like someone when you get 24×7 friendly support. Never worry about problems as our team helps you from the start. Don't want to take a technical course to manage a website when you have experts ready to do it for you.
Don't Sit Watching the Clock - Super-Fast Servers
Our premium web hosting packages come with LiteSpeed Server with SSD Storage to make the operations super fast. Load your website instantly in a click and all you need to do is to optimize the website perfectly for speed.
CMS Friendly - You are One-Click Away
Get Free One-Click Installer option along with all our web hosting packages from SeekaHost India. It makes your job so easy as just a click is enough to install the CMS that you recommend. It comes up with 200+ Applications which can be installed in a click.
It's time to get Online Today – Build Your Digital Asset
Get everything from the domain registration till the successful conversion/traffic generation - SeekaHost India.
In SeekaHost India, we provide Domain Name Registration, Website Hosting, Dedicated Servers, Email Hosting, Website Migration Service, Email Migration Service and PBN Development Service. Don't compromise in Quality and features at anytime. If you didn't signup still, then best things are awaiting for you at your doorstep.
Shared Hosting
VPS Hosting
Dedicated Hosting
We also have experts to support your Online Business by providing Website Designing, Website Maintenance, Malware Clearance and Digital Marketing Support for Indian Business. Bring up your website is the base and make it as a money machine is your potential.
Malware Clearance Support
Website Designing
Digital Marketing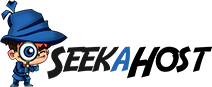 SeekaHost India will be the supportive hand for your online business by using the advanced technologies to optimize the cost without compromising the quality.
People believe cheap won't be the best but we at SeekaHost would love to break it by providing the services at best price without compromising the quality or features. This is making the service available for every category of people from the starter to experts.
We have our local office located in Coimbatore, Tamil Nadu and a team of experts exclusively to support the Indian Customers. We are working towards the mission to support the online Business in India in all possible ways with best in quality and experience.
Every business should have the online presence either to sell the products/services directly or to act as a legal entity. Day by day millions of websites coming live online and it creates the demand for Domain Name. Nowadays, it is not so easy to find a domain name with minimum characters because of the demand.
Top Level Domain – TLD's are categorized as Business, Arts & Entertainment, Geographic, Sports, Technology and Services. Indian domains will come with .in TLD. Our web hosting plans even comes up with Free Domain Registration Option on limited TLD's.
If you have any confusion in choosing a domain name for your business, you can contact SeekaHost India 24x7 Chat Support or Responsive ticketing system.
In SeekaHost India, we offer different set of Web Hosting packages. Every business or a person can't afford much during the start. We at SeekaHost India wish to give you a hand to support you in all possible ways and to bring your blog or business website over online without much investment and that's how our shared hosting plans are configured.
Once you are in a track, if your website needs some dedicated resources then it's the time to jump in to the VPS Hosting plans. You will get dedicated resources but not a dedicated machine.
If you are receiving enough traffic or handling multiple websites, then you can go with our affordable Dedicated Server Packages. In Dedicated Server Hosting you will get an option of Managed Dedicated Server and Unmanaged Dedicated Server.
Shared Hosting
VPS Hosting
Dedicated Hosting
SSL Certificate is must for every website over online. Don't show your website as not secure for your visitors which are actually like threatening their privacy. We promising to treat the visitors in a way they feel good and safe by providing the Free SSL Certificates.
Even you can purchase a Paid SSL Certificate and you can install it without any hassle. Make it very easy. If you are facing any issues in configuring the SSL Certificate, you are just a click away from us. Raise a ticket or chat, notify us and we will do the needful support.
SSL Certificated purchased from previous provider or other third party providers can also be used with our web hosting packages. Never worry about the difficulty or support, as we provide the best and most of all to keep you cool and satisfied.
At SeekaHost India, we offer 24x7 guaranteed support to our customers through the chat system and responsive ticketing system. When you don't have friendly interface and a proper support, then you will end up with problems and frustration.
Every if it's tough situation, we are here to provide you the quality support and service without any drop or delay. If you broke something, please explain the steps that you have performed and our experts will help you in sorting out. Be friendly with our team, because we going to treat you as a family.
Problem free hosting and friendly support will be your dream till you sign up with SeekaHost India. We are working to provide you door step service like providing support through local languages.
We know local language support makes the communication much better and smoother. Currently, our support team members are capable of handling Tamil and English languages.
SeekaHost™ University digital marketing courses and online advertising skills e-Learning Training created to help you succeed in the digital economy.
Never feel too late, learning always makes you better and better.
Best Selling Courses
SEO Training Course - Free
Google AdWords Course - $67
SEO Content Writing - Free
Facebook Remarketing - $27
Seekahost University
Web Hosting Technology Partners
We work with the best in the web hosting industry
FAQs SeekaHosters want answered:
Yes, you can register the domain and host it at the same time. The domain name can be of any TLDs like .com, .org, .blog, .co.uk and much more.
SeekaHost is far more than a hosting company with powerful hosting services and web solutions. We are also a powerful business network. Become a SeekaHoster and take the next step in your successful digital journey.
[Yourname]@[yourdomain].com – A business email with the name of your own choice. You will get it along with the hosting package based on the one you choose.
SeekaHost Offers Shared, VPS, Dedicated Server, and Reseller Hosting Packages with a range of features you expect and more.
Yes, we have technical experts available 24x7 to share knowledge and assist on your behalf with respect to every aspect of our service.
See more
Yes, we have servers across the globe to provide dedicated IP's. In addition, you can choose Dedication Hosting Package, so by default you will be getting dedicated IP for your website(s).
You can easily upgrade your hosting package to next-level plan as per your requirement. So, Disk Space will also be increased for your account.
We do have support staff to help you flawlessly migrate your websites to SeekaHost. As customers might come across technical difficulties, we will be doing it for you, which ease your work.
Yes. Once you have registered an account with SeekaHost, you can login to the client area and select "Transfer to Us" to initiate the process. For this, you need an EPP Code/IPS Tag based on the TLD you would like to transfer.
Shared hosting is where you share a particular server with other users. Dedicated hosting is where only your site(s) are hosted on that server.
Yes, you will get free SSL for each website you host with SeekaHost. The nameservers are updated and the website is live, you can activate the Free SSL. For assistance, you can get support from our 24x7 Chat Team.
Our support team will be available 24x7 to assist you through Chat Support. For any additional assistance, you can raise a ticket to our support, billing, and sales department.
Yes, when you choose a hosting plan with multiple websites you can host and manage multiple domains under one account.
You will receive a confirmation email as New Account Information with all the appropriate details. Once you have updated the nameserver details in the domain registrar, your domain will be pointed to hosting and the website will be active.
SeekaHost has different nameservers for different hosting packages, as the servers are with different configurations at different locations. So, you can get help from our chat support regarding nameservers, if you haven't received it as an email once you have placed the order.
Domain registration cost varies based on the TLDs and the domain name you choose. The TLDs can be like .com, .org, .blog, .co.uk and much more.
Show Less