LiteSpeed Server Hosting
The website speed is really important. Every seconds matters. Website loading speed is one the reason for high ranking in search engine. So you have to host needs fast server to load.
If you are looking for fastest webserver for your websites, then LiteSpeed Web Server hosting is the best option for you.
In Seekahost.in we are providing the hosting services with the LiteSpeed Web Server where you can host your websites with fast performance and well secured. LiteSpeed Web Server is much faster than Apache and Nginx.
LiteSpeed Server Hosting Plans
Our LiteSpeed Server Hosting Packages
For high performance websites with super fast loading speeds our LiteSpeed Web Server Hosting Packages with the combination of SSD Disks and LiteSpeed Web Server.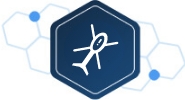 Seed
Get additional resources for your websites.
Start at₹398.00 INR/mo₹99.00 INR/mofor 3 years
2 websites
20GB SSD Disk Space
50GB Bandwidth
Litespeed Server
Free SSL Certificate
One-Click WordPress Installer
Weekly Backups
2 Email Accounts
Inode Limits 100000
Free Migration
More features
Get Started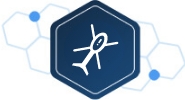 Sapling
Get additional resources for your websites.
Start at₹598.00 INR/mo₹259.00 INR/mofor 3 years
50 websites
200GB SSD Disk Space
300GB Bandwidth
Litespeed Server
Free SSL Certificate
One-Click WordPress Installer
Weekly Backups
20 Email Accounts
Inode Limits 200000
Free Migration
More features
Get Started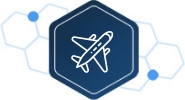 Tree
Get additional resources for your websites.
Start at₹1098.00 INR/mo₹749.00 INR/mofor 3 years
Unlimited websites
Unlimited SSD Disk space
500GB Bandwidth
Litespeed Server
Free SSL Certificate
One-Click WordPress Installer
Weekly Backups
40 Email Accounts
Inode Limits 300000
Free Migration
More features
Get Started
Features of LiteSpeed Hosting
More Efficient and Fast performance
LiteSpeed server includes event driven architecture means you can manage your visitors concurrently with minimal memory consumption and more speed. So when you choose SeekaHost hosting package, the websites, databases and the applications loads faster. It will handle much more traffic with high performance.
Enhanced
security
When you use the CMS like WordPress, it is more vulnerable code and it can be easily fall for the hackers or malicious code in the plugin. Another one is brute force attack which means hacking admin login details. With help of the LiteSpeed we can prevent these types of attacks. Because lite speed is more vulnerable with xmlrpc.php and wp-login.php files.
DDoS
protection
At SeekaHost, We are enabling the protection for per-IP connection, request throttling, and bandwidth throttling to prevent attacks. We are providing the natural defense for these attacks by enabling the reCAPTCHA. Dual Firewall protection with strict rules ensures the security of the server even on heavy attacks.
LiteSpeed
Cache plugin
You can able to install the free WordPress LiteSpeed cache plugin which has server level cache and lot of features. It supports WordPress multisite and very compatible with most popular plugins like Woo commerce, Yoast SEO. With the automatic page cache feature, it improves the site performance.
Free Website
Migration
If you are planning to move your website to SeekaHost Hosting packages, then you don't want to worry about migrating the server without downtime or other issues. Our Website Migration team will help you on migration free of cost on most cases. Hassle free migration guaranteed.
CMS Friendly
Hosting
Completely CMS friendly Hosting and reduces the TTFB for Indian Users massively. Indian Server with Litespeed and SSD Disks power up your website to load super-fast. Website optimization will also play an additional role on this. Our Litespeed Server Hosting packages support all kind of CMS.
Litespeed SSD
Servers
Our server comes with Litespeed Server and SSD storage to provide super-fast performance for your website. Litespeed server guarantee you the better performance and the SSD storage disk ensures the quick execution and data transfer. That makes it more powerful and reduces the waiting time.
24x7 Active
Support
Very active and friendly 24x7 support system is guaranteed. It is one of the very positive factor of our success. Our existing clients praises us for the friendly support and if you were not, we wish you to be the one very soon. Live Chat Support and Responsive Ticketing System gives you the comfortable zone.
What is LiteSpeed Web Server?
LiteSpeed Web Server (LSWS) is a proprietary webserver software LSWS is the high scalability and excellent performance webserver. LiteSpeed Web Server was released 2003 and it is the most popular Web Server. This software is compatible with generally used Apache functions which includes mod_rewrite, .htaccess, and mod_security.
LiteSpeed Web Hosting Server is a drop-in replacement for Apache. It can integrate with popular control panel like cPanel, Plesk, DirectAdmin, CyberPanel and more. LiteSpeed accommodates of impressive features and user friendly administration manipulate that guarantees a secure and fast web hosting environment.
It has event driven architecture, so we can manage thousands clients concurrently with less CPU usage, minimal hardware resources and memory consumption. It loads webpages, database and applications faster when compared to Apache. It will handle much more traffic.
Why LiteSpeed Web Server is best (Comparison?)
LiteSpeed Webserver is the 4 the most popular Web Server over the internet. Nowadays it's difficult to find which Web server is best. Let's see their difference and which best one is.
First we will compare the LiteSpeed with the Apache. LiteSpeed Web Server loads the Apache files directly and works as a drop-in replacement for Apache.The major difference between the apache and LiteSpeed the architecture where apache is process based and LiteSpeed is based on event driven architecture.
Because of this event driven architecture user makes server process simultaneously with the fewer resources consumed. It is more efficient than Apache. It support full HTTP/2 and HTTP/3. LiteSpeed HTTP/2 has performance 78x faster than the Apache.
While comparing LiteSpeed with Nginx, both are event driven architecture. Both are really uses less memory and manage more requests per second. But LiteSpeed has support the Apache configuration files and easily understand it where Nginx doesn't.
It can read and load the .htaccess file directly. It is more efficient to have the LiteSpeed server to your website, because it will supports all the control panel like cPanel, Plesk and DirectAdmin.
Another one benefit of the using the LiteSpeed is it will store the compressed cache files where Nginx store the uncompressed files.
LiteSpeed has official plugin called LiteSpeed cache which used to store the cache files of your website and it is free. Finally, LiteSpeed is the best one when the speed matters. At SeekaHost we proving the best packages with LiteSpeed Server.
So your websites will be allowed to send the files concurrently and with powerful speed. Your websites also load faster when compared to other web servers.
Once your website is hosted with us, then you don't need to worry about the speed, performance and security and we will provide 99.9% uptime commitment for your websites. And we're providing 24/7 dedicated support for your needs.